Hayley Savage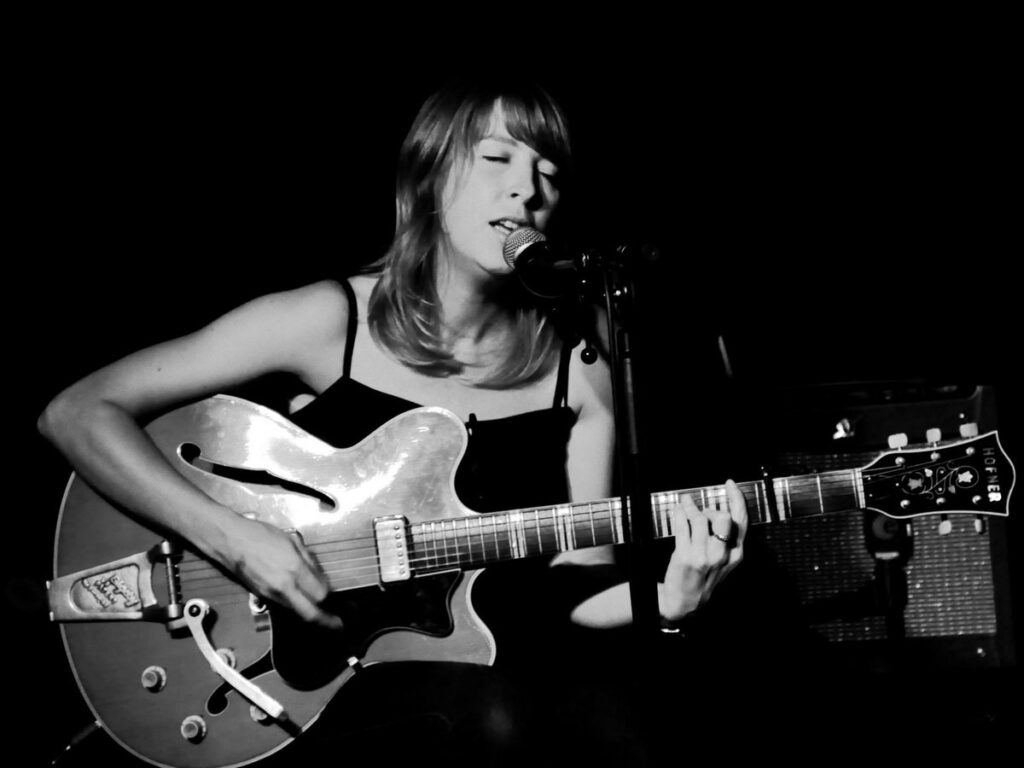 Hayley is a highly accomplished music leader, tutor and performer.
Hayley has worked extensively as a music leader across Hastings, Bexhill and Brighton through Rhythmix, AudioActive and Resonate. Through her recognition of the needs of the homeless community in Brighton, Hayley also established music projects for young homeless people at The Clock Tower Sanctuary. Hayley teaches guitar, song writing, composition, production and performance. Hayley's passion within her own music is song writing and vocal harmony, her aim as a facilitator is to support people to express themselves creatively through music, lyric writing and collaboration.
Hayley completed the well respected Music Leader Training at Community Music and gained the City & Guilds Education and Training Award to support her music leadership.
As an artist, Hayley is a vocalist, songwriter and guitarist who has been performing across the South East music scene for twenty years. Her writing is heartfelt and her style is country/folk/roots, storytelling the tales of her life. She has recorded two albums and an EP with The Hayley Savage Band and one with her latest project Grand Palace.
Sam Dook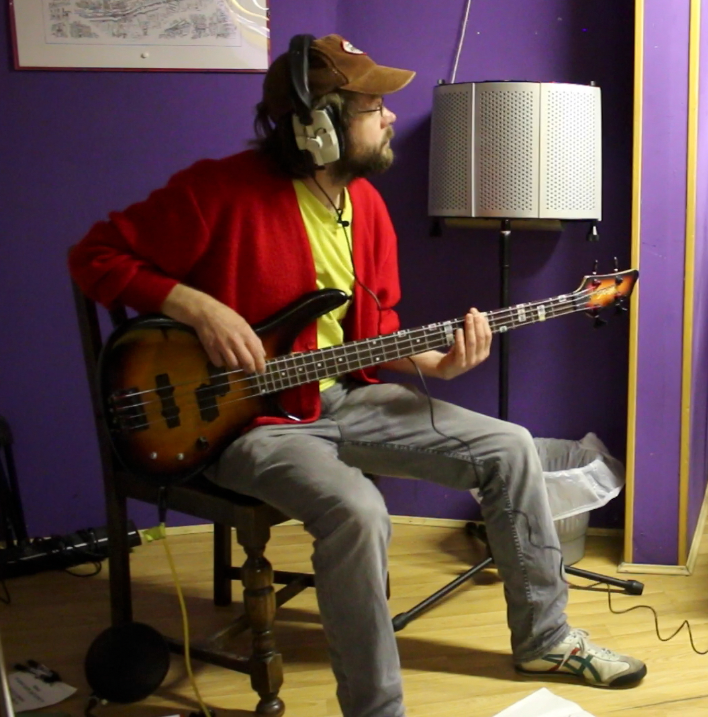 Sam is a highly experienced music leader, tutor and performing musician. He is a versatile multi-instrumentalist and producer, who works responsively according to the needs and interests of each music project.
As a music leader Sam has worked with young people and adults in challenging circumstances through Dv8 Training, Rhythmix, Wishing Well, Carousel, Resonate and Life Size. Sam has led music projects in diverse community settings including NHS mental health services, youth clubs, hospitals and on mentor programmes working with isolated young people. He has also delivered nationally recognised qualifications for DV8 Sussex. Since 2012 Sam has been developing his practice as a learning disability music producer for Carousel, a national portfolio learning disability arts organisation.
Sam has an HE Diploma in Music Technology and a Level 4 Teaching in the Lifelong Learning Sector qualification. He is a trained Assessor of the Arts Award at Discover, Explore, Bronze, and Silver levels
As an artist, Sam has recorded studio albums, toured extensively and made festival, TV and radio appearances. Sam is a member of Mercury Prize nominated The Go! Team; CUZ, a collaboration with American bass player Mike Watt(The Minutemen / fIREHOSE / Iggy Pop and The Stooges); and The Daniel Wakeford Experience featuring the star of channel 4's The Undateables.
Marina Perryman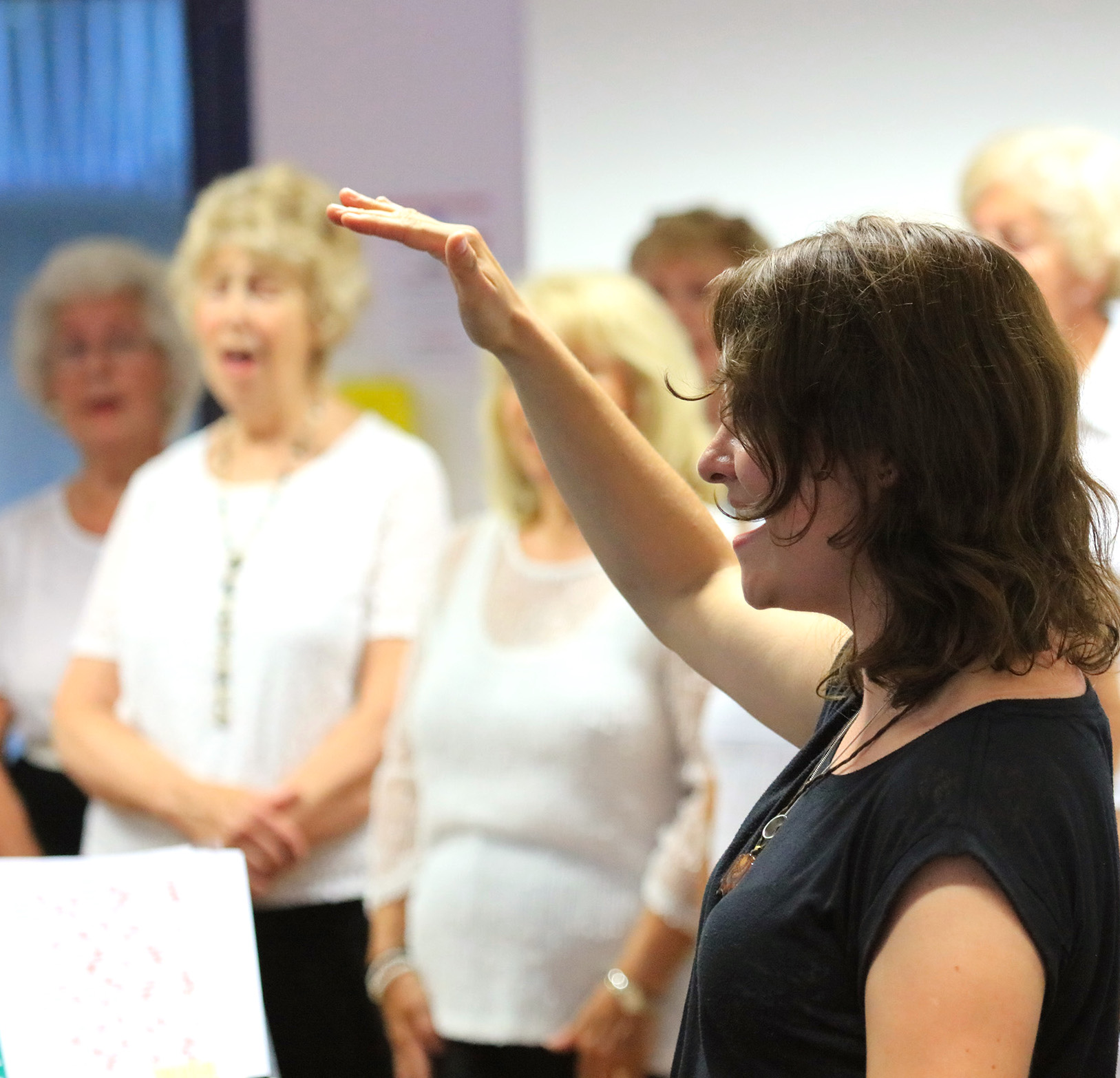 Marina is an established community musician, performing artist and qualified teacher, with passion for promoting wellbeing through participation in music. As a multi-instrumentalist tutor, Marina teaches guitar, bass, keyboards, drums, vocals and music production. Marina led the Music Leader Training programme for Community Music for 4 years. Marina led singing for health groups to support research into the health benefits of community singing by the Sidney De Haan Research Centre for Arts and Health at Canterbury Christ Church University for 3 years. Marina now delivers a diverse range of music projects in community, healthcare and educational settings. Qualifications include Certificate in Music Workshop Skills (Goldsmiths), PTLLS (University of Brighton) and PGCE Post-Compulsory Education (University of Brighton).
Anna Dolphin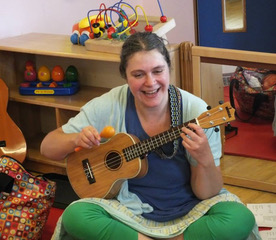 Anna is an artist, musician, and sound designer, Anna uses a range of musical tools across musical styles on projects that have included live improvisation, composition, audio-visual works, installations, interactive art and collaborative projects. Anna believes in the importance of access to creative expression for all, and works with acoustic and digital music, sound making, and multi-media projects in settings including healthcare, education, youth groups, early years, and outreach projects. Anna's on-going research includes technological facilitation to increase access to creative involvement; creativity and wellbeing; and inclusive approaches to creative making. Qualifications include Certificate in Music Workshop Skills (Goldsmiths) and Masters in Studio Composition (Goldsmiths).